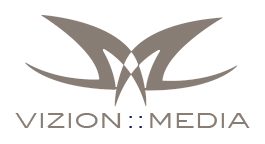 Welcome to Vizion
Media your home
for Graphic, Web site& Multimedia design.
Please excuse our mess, our site is currently under construction as we
prepare the way for our new look.
For more information about our products
and services please contact us
at info@vizionmedia.net
If you would like to view samples
of our work, please contact us at your earliest convenience. Upon your
request one of our representatives will email a copy
of our Vizion Media Mini Portfolio PDF to you.